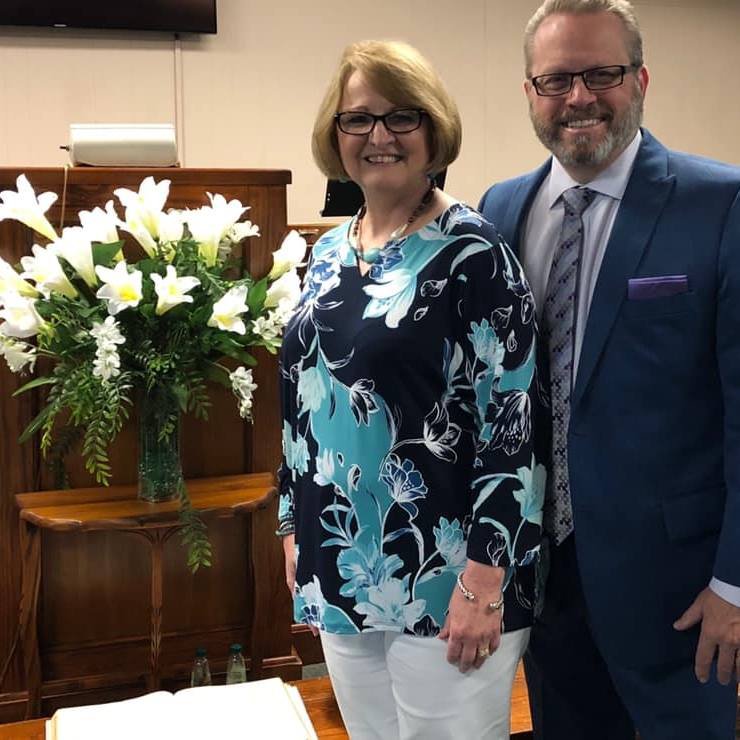 James and Sharon Hooper were appointed as Pastors in April 2019. They have both been raised in preacher's homes so their entire life has been in and around ministry. James grew up in Prosper Texas and attended Tarleton State University majoring in Fine Arts. He loves the arts and has the vision to see them restored to the church as they were during the Renaissance. James has a practical approach to scripture making it easily applicable to your life.
Sharon was born in Denison, Texas. At the age of four years old her family moved to Bonham, Texas where her parents founded the First Pentecostal Church of God. Sharon is a talented singer and keyboardist. Her heart for worship and her deeply touching experience with the Holy Spirit makes her such a beautiful woman of God.
James and Sharon moved from North of Dallas to the Austin area in March of 2015 and have fallen in love with the culture and nature that surrounds the city. James is a devoted foodie and enjoys checking out all of the great restaurants Austin has to offer. Both James and Sharon are musicians and make the most of living in the live music capital.