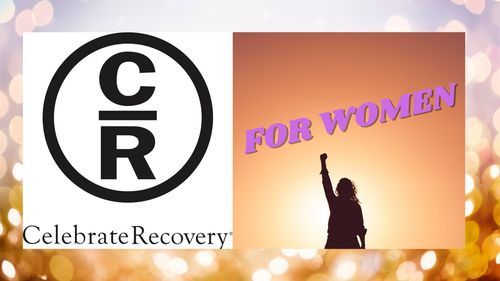 Meeting on Tuesdays 6:30 pm - 9:00 pm ~ 304 W. Whitestone Blvd., Cedar Park, TX 78613
Celebrate Recovery is a Christ-centered, 12 step recovery program for anyone struggling with hurt, pain or addiction of any kind.

Celebrate Recovery is a safe place to find community and freedom from the issues that are controlling our life.
WHAT ARE HURTS, HABITS AND HANG-UPS?
Generally, a hurt, habit or hang-up can be anything that keeps you from realizing your full potential as a person. Hurts, habits, and hang-ups can knock you off of God's plan and throw you into a worldly detour headed toward destruction and despair.

HURTS can be classified as any life experience that may have damaged your heart; some offense against you that crippled your ability to deal with the world in a healthy way; something that may have twisted your view of yourself, God or others. Some common hurts include:

Abandonment
Abortion
Abused as a child, or by a spouse, employer, or the church
Adoption
Betrayal
Dysfunctional family (divorce, alcoholism, drug abuse, rage, etc.)
Neglect
Rape
Rejection

HABITS tend to be unhealthy patterns that often start as a perceived "remedy" for some problem in your life, but end up turning into a chronic bad behavior or addiction. Habits are the repeat, default scripts you run to when the going gets tough. They are your grooved plays that continually lead to trouble in your life. Some common habits are:

Abusive behavior
Alcohol
Bitterness
Cheating, affairs, unmarried sex
Critical spirit
Drugs
Eating disorders
Gambling
Gossip
Same-Sex Attraction
Isolation
Lying
Self-mutilation
Sex addictions
Spending problems
Stealing
Unforgiveness
Wasteful pursuits
Workaholism
And lastly, HANG-UPS are those roadblocks that keep you from progressing further in God's plan for your life. They are often shaped by some bent thinking you may have received as a child, or some unhealthy attitude you may have adopted as a means of coping with life's challenges. Here are some common hang-ups:

Anger
Anxiety, worry
Arrogance
Body image problems
Bullying, bigotry
Codependency
Control
Depression
Fear
Frigidity
Guilt (false), shame
Impatience
Lack of self-control
Lack of trust in God
Laziness
Materialism
People pleasing
Perfectionism
Pride
Procrastination
Racism
Self-righteousness
Self-condemnation

Almost everyone suffers from a hurt, habit or hang-up. Almost anyone can benefit from Celebrate Recovery. Join us as we work out our recoveries together. If you're ready to get real, Celebrate Recovery is a safe place to heal. God bless you and see you soon!